.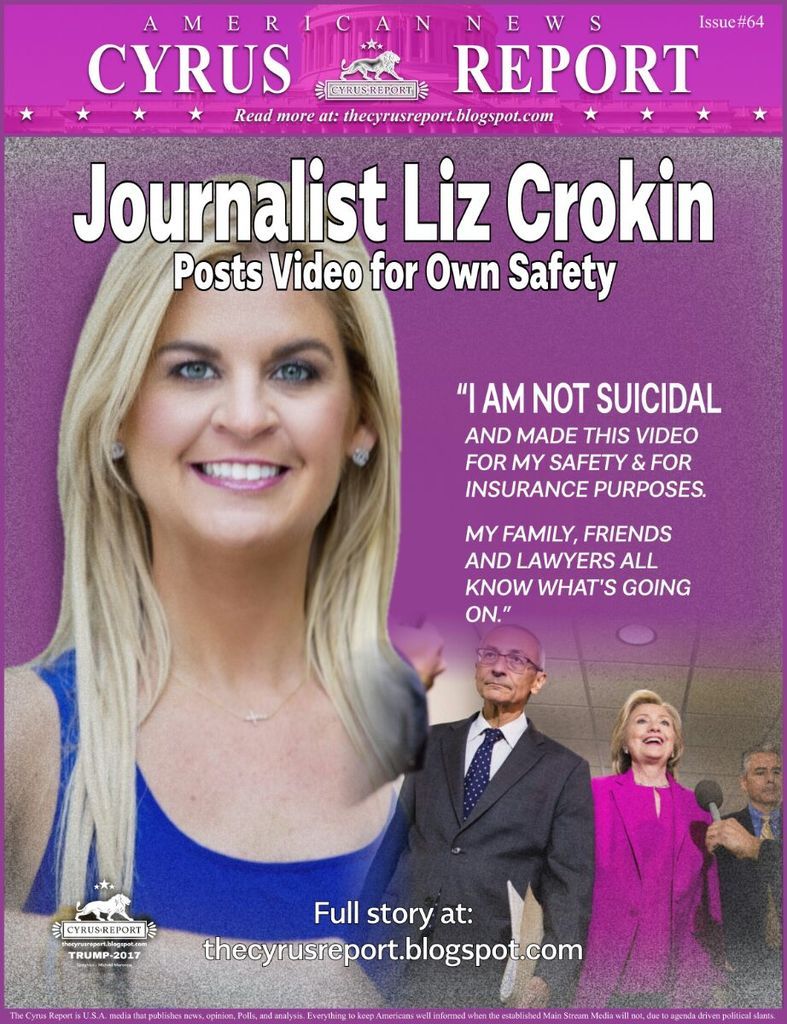 From Liz Crokin
https://twitter.com/LizCrokin
, "I'm posting this video for my own safety. I have been threatened and intimidated since exposing a major Clinton corruption story and I feel targeted more so than ever after I agreed to be involved in a project blowing the lid off of Pizzagate and Pedogate. I know several other people researching this and exposing this who have been targeted in the past few days. Please pray for people brave enough to expose the truth on this horrendous scandal and coverup and especially for the children who are being tortured and ritualistically sexually abused by these elite monsters. This is not a partisan issue, anyone with any kind of humanity should get behind this movement."
"I AM NOT SUICIDAL AND MADE THIS VIDEO FOR MY SAFETY & FOR INSURANCE PURPOSES. MY FAMILY, FRIENDS AND LAWYERS ALL KNOW WHAT'S GOING ON."
More on Liz Crokin:
Liz Crokin is an award-winning author, a seasoned journalist and an advocate for sex crime victims. Liz began her journey at the University of Iowa where she received a bachelor's in journalism and political science. She took advantage of living in the first-in-the-nation caucus state to work on John Kasich and George W. Bush's presidential campaigns. Her experience landed her an internship working for Bill O'Reilly at Fox News Channel and then to Washington DC where she interned for the State Department's White House Correspondent which planted her in the White House daily.