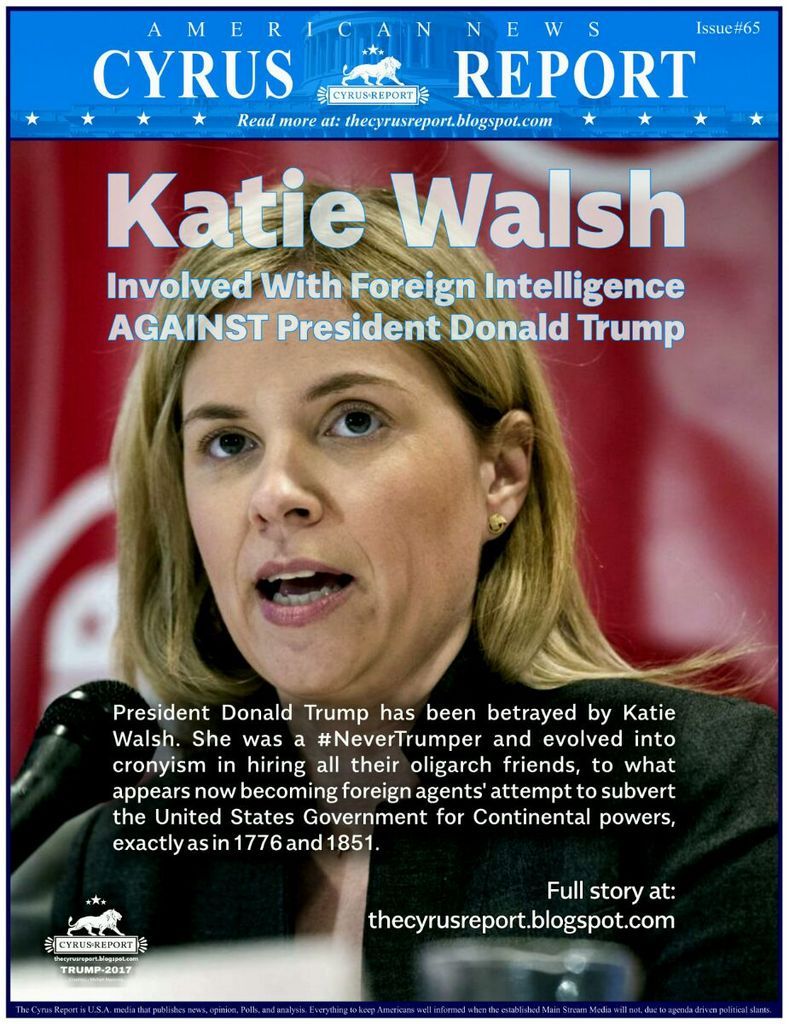 The continuing problem of Katie Walsh is more than her sabotage of President Donald Trump, her putting into place
FOUR THOUSAND
#NeverTrumpers into the White House, being the prime leaker in the White House only equaled by Mike Pence, but the fact that criminality is now appearing in an incestuous money laundering, cronyism and nepotism, and what is a troubling influence of a foreign power influencing the 2016 Presidential elections.
No, I am not speaking of Vladimir Putin in Russia, but we begin with a question for each of you, in if you were to become engaged, do you think you could go the Oval Office, security would let you walk in, and you could propose there?
As you are concluding you would have zero chance at this ever happening, can you then explain why the finance fiance of Katie Walsh who goes by 007 on Instagram, was reported in walking her directly into the British Prime Minister's personal residence, with the help of security, and proposed to Katie Walsh in 10 Downing Street's Cabinet Room?
This took place on New Years Eve of 2016 - 2017 AD in the year of our Lord by the good offices of Mike Shields, who used to be Reince Priebus' Chief of Staff at the Republican National Committee. A job when he left it for a Super Pac, which sucked all the funding from Donald Trump's 2016 Presidential Race, was handed to Katie Walsh........who is now engaged to Mike Shields with the direct assistance of Prime Minister Theresa May's security.
Should we mention also, that Theresa May was the first world leader to appear in DC holding President Trump's hands, and then stabbing him in the back over Muslim invasion when she returned to London?
Do you get the idea of it was the British who had assets at the Republican Party attempting to influence Donald Trump and then President Trump, because Katie Walsh is now Deputy Chief of Staff pushing this and Mike Shields her fiance, is so connected to British Intelligence, that he gets into 10 Downing to propose.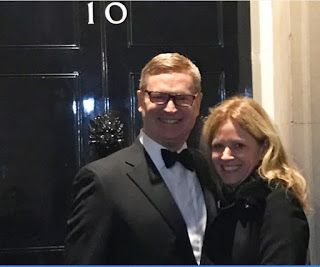 Here:
ENGAGED -- On New Year's Eve in London, former RNC chief of staff and current head of the Congressional Leadership Fund Mike Shields proposed to current RNC chief of staff Katie Walsh.
Pool report: "They were in London with their best friends Rob and Cindy Boyd and were having dinner but left early because Mike told her there was a party at 10 Downing Street they were going to stop by. ... As they were getting over there she got caught up on a call with Sara Armstrong (CEO of the Presidential Inaugural Committee) ... and didn't realize no one else was going through security at 10 Downing. They got inside and the very nice security guards were giving them a little tour and she started to question why no one else seemed to be there. The security guard showed them the staircase from 'Love Actually' and then walked them into the cabinet room and closed the door. Then Mike got down on his knee and asked her to marry him. They then headed to the top of The Chard to watch the fireworks with Rob and Cindy and her best friend, Cara Mason, RNC's finance director, whom Mike had flown over." Here's the pic:
https://www.instagram.com/p/BOsz7oTFA7p/
(h/t Reince Priebus)
In a review of the second principles who have the funds to spend thousands of dollars to fly to London for New Year's, but we find that the Boyd's are actually the Simms, as Rob changed his name to his wife's maiden name. Rob is the fraternity brother to Mike Shields of George Mason University. No revelation if Mike Shields is changing his name to his criminal leaker wife's name of Walsh.
***
The Ladies:
the bride: Cindy Boyd
the matrons of honor: Jessica Furst Johnson (friend of the bride, friend and colleague of the groom), Renee Hudson (friend of the bride and groom), Angela Todd (sister of the bride)
the house party: Jenn DiSarcina (travel buddy and friend of the bride), Patty Fresinski (sister of the bride), Laura Gilham (travel buddy and friend of the bride), Dianna Hochkoeppler (travel buddy, friend of the bride, and mother of the flower girl), Katie Walsh (sorority sister of the bride, friend of the bride and groom), Micah Yousefi (friend of the bride, friend and colleague of the groom)
grownup flower girls...who says flower girls have an age limit?!: Jordy and Ally Larsen (CeCe, as Cindy is known to these two, took care of Jordy and Ally while she attended San Diego State and they were much younger. CeCe promised that one day they could be her flower girls and one day has finally arrived!)
flower girl: Stella Hochkoeppler (goddaughter of the bride and House Party member Jenn DiSarcina and Laura Gilham)
The Gentlemen
the groom: Rob Simms
the best man: Mike Shields (fraternity brother of the groom)
the groomsmen: Nick Fiegoli (fraternity brother of the groom) and Sean Murphy (fraternity brother of the groom)
the ushers: Scott Jackson (childhood friend of the groom), Nathan Naylor (college friend of the groom), Doug Reid (fraternity brother of the groom)
Before we leave this lovefest, we discover in this Instagram post (
https://www.instagram.com/p/BMm9uF3Bcdy/
) by Mike Shields that Rob Simms is not just his bosom frat buddy and best man, but that Shields and Simms are working together in more cronyism in this quid pro quo group.
***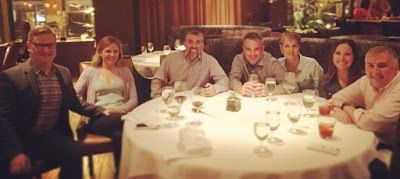 From Instagram:
mikeshields007
: What a blessing that I got to work across from @robasimms and the incredible team at the NRCC this cycle. The NRCC had an amazing cycle recruiting, raising money and *winning races.* Just as I expected with Rob in charge.
robasimms
: Blessed is a great word for it. We are blessed to have Mike leading the team @ CLF/AAN and fighting to bring back the house. Mikeshields007 -- you are the best. I really don't know what else to say other than thank you.
***
The Politico press seems to have gotten it wrong as Katie Walsh is not a friend of the Simm Boyd wedlock, as she was not in the wedding party, not even mentioned. But her best friend forever was mentioned in Cara Mason, who just happens to be the finance director of the Republican Party.
***
RNC Announces Cara Mason as Finance Director for 2016 Cycle | GOP
RNC Announces Cara Mason as Finance Director for 2016 ... "I'm excited to announce that Cara Mason will lead our finance team during this presidential election ...
https://goproject.gop.comhttps://goproject.gop.com/rnc-announces-cara-mason-as-fin
***
So now we know that Katie Walsh not only stabs people in the back, plots with #NeverTrumpers against the President, but also is involved in the cronyism and nepotism as her fiance.
So that you understand and get this, Mike Shields is having sex with Katie Walsh who is raising money from the oligarchs and Bush family to defeat President Trump, and her job for pimping funds is handed over by Reince Priebus to her best friend forever, Cara Mason (
www.gop.com/rnc-announces-cara-mason-as-finance-director-for-2016-cycle/
)...
"Having worked side-by-side with Cara, I know she will do an outstanding job as Finance Director," said Chief of Staff Katie Walsh. "I look forward to continuing to work with her in our new roles, so we can continue breaking records at the RNC and make the investments necessary to win."
Cara Mason joined the RNC as Regional Finance Director in January 2014. She previously served as Deputy Finance Director at the National Republican Senatorial Committee. She has also held finance positions with the National Association of Home Builders, Jon Huntsman for President, Rossi for Senate, and the NRSC. In those capacities, she was responsible for meeting and exceeding multi-million dollar fundraising budgets.
***
Yes it is all in the family and fraternity with the GOP insiders breaking every ethics in the world. Do you think Reince Priebus would be Chief of Staff if President Trump had ever known that he was handing out jobs to people who were having sex with each other, and hiring their best friends in the most important job in the GOP?
***
Mike Shields, (
https://americanactionnetwork.org/press/wapo-veteran-operative-mike-shields-is-leaving-rnc-to-helm-congressional-su/
), the top aide at the Republican National Committee and a veteran political operative, is leaving the party committee to helm a super PAC dedicated to preserving and expanding the party's House majority.
Shields has been appointed president of both the American Action Network, a 501(c)4 organization focused on issue advocacy, and its sister super PAC, the Congressional Leadership Fund. Shields, who begins work at the groups next Monday, is stepping down as chief of staff at the RNC, where he is being replaced by Katie Walsh, who had been the party committee's finance director.
The move will put Shields at the center of policy debates on Capitol Hill, where Republicans now control both chambers, and of congressional campaigns in the 2016 presidential election year, when the GOP is expected to struggle to defend all of its House seats.
The American Action Network and the Congressional Leadership Fund have raised a combined $104 million since 2011 and have been among the largest outside spenders in House races.
***
Now that those facts are established of ethics violations, we now discover the trail of the criminal money laundering. DataTrust was the rat tagging operation of all of you, which has been touted by both parties as the 'answer to all election victories'. The problem is DataTrust and Alamo predicted Donald Trump would lose and that Hillary's algorithms predicted she would win.
These data mining operations have absolutely nothing to do with elections, but are the cover to collect data, which is then SOLD to unions and everyone with a paycheck to generate revenue in an ACORN type money laundering scheme.
DataTrust, (
https://www.yahoo.com/news/the-koch-brothers-and-the-republican-party-go-to-121193159491.html
), has an exclusive agreement to swap data with the RNC and has a client relationship with outside groups such as American Crossroads and the American Action Network.
Say you want to funnel money to Rush Limbaugh, for his support, and you are Ted Cruz. You get your campaign and SuperPac to buy ad time and it is the way money flows to insiders in a quid pro quo. Obama in 2008 through ACORN was laundering immense amounts of terror funds to key insiders for their "services" as this goes beyond media ad buys.
Let us return to this strange tale, of 007 Mike Shields, which makes one ponder realities in did Mike Shields and Katie Walsh have anything to do with pushing an insider Trade Deal for Theresa May in Brexit, which would benefit their billionaire oligarch donors?
Do you sort of see why when you are involved in scandals, you do not make it known you are looking like an asset of British intelligence, naming yourself 007, and leaving Instagram posts up revealing so many interesting things.
***
Then there is this gem from fiance Mike Shields, (
https://www.instagram.com/p/2WI6QFIxU9/
),for some reason is so much the British agent, that he poses for pictures influencing the British national elections at Conservatives Headquarters.
Was this not the very thing that Vladimir Putin has been accused of?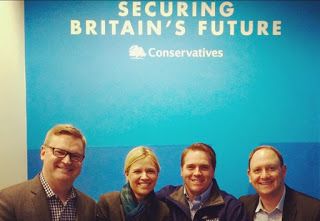 mikeshields007
: Republicans in the Conservative HQ
duchamp_98
: Just win guys! Predictions?
bobvanasse
: I think I'd rather vote conservative than Republican, they don't have the religious lunatics.
I guess the above is not abhorrent to Mike Shields or Katie Walsh, but it probably is to Americans like David Lane who were the organizing reason Donald Trump won the election.......but are thought of as RELIGIOUS LUNATICS by their group.
I wonder what this group thinks of Republicans like Ben Carson.
***
In review of this, there are now more questions than the criminal leaking and sabotage of the President of the United States Donald Trump, by Katie Walsh. We have before us the evidence of the following:
1) British foreign influence peddling by Mike Shields and Katie Walsh inside the Trump Campaign for a sweetheart trade deal, which also continued dumping of Muslim terrorists into America from London and the Commonwealth.
2) Nepotism
3) Cronyism
4) Funding diversions
5) Collusion and coordination against the Trump Campaign for Donald Trump's defeat in drying up donations and diverting those funds to down ticket #NeverTrump candidates.
6) The reality that Mike Shields and Katie Walsh are assets of a foreign power in London, England.
The reality now presents evidence that President Donald Trump and Americans are facing so much more than Attorney General Jeff Sessions and the FBI investigating who is in treason attempting to bring down the United States Government. The following evidence in the above equals the crimes of Hillary Clinton and Barack Hussein Obama, and is a reality that Senate Intelligence Committees should be investigating this, instead of wasting time on "Russian hacks" and concern that Russian tweeters were posting things that Americans read and were influenced by. Americans are intelligent enough to recognize fake news, and that is why Americans rejected the MSM.
President Donald Trump has been betrayed by these GOPliters time and again. They were #NeverTrumpers and evolved into cronyism in hiring all their oligarch friends, to what appears now becoming foreign agents' attempt to subvert the United States Government for Continental powers, exactly as in 1776 and 1851.
The above are High Crimes against the United States and Grand Juries must be convened by Justice to get to the bottom of this.
You do remember it was MI6 agent Christopher Steele, who worked for 10 Downing, and these same insiders who created Pissgate?
(Please visit the Source of this report:
https://lamecherry.blogspot.com/2017/02/katie-walsh-involved-with-foreign.html
)